June 3, 2017
---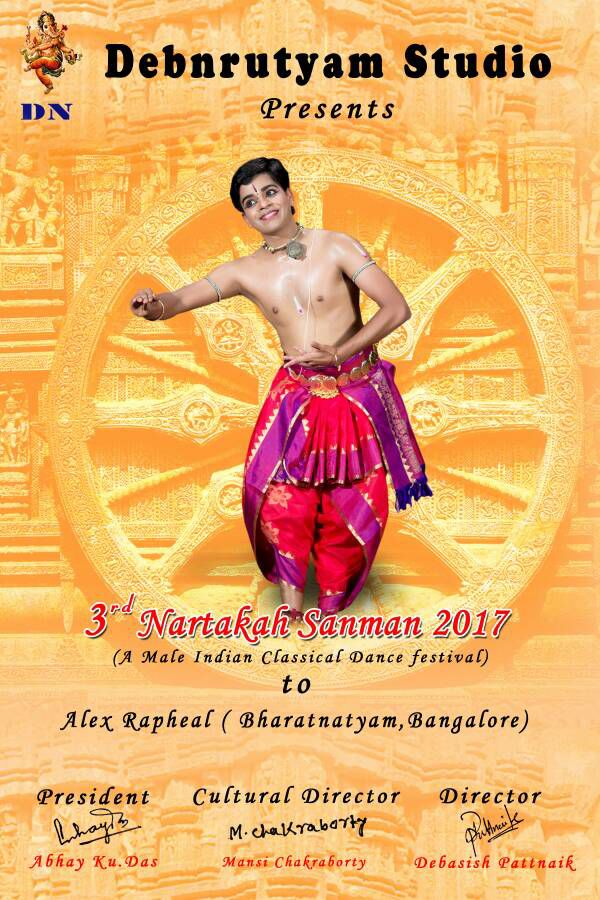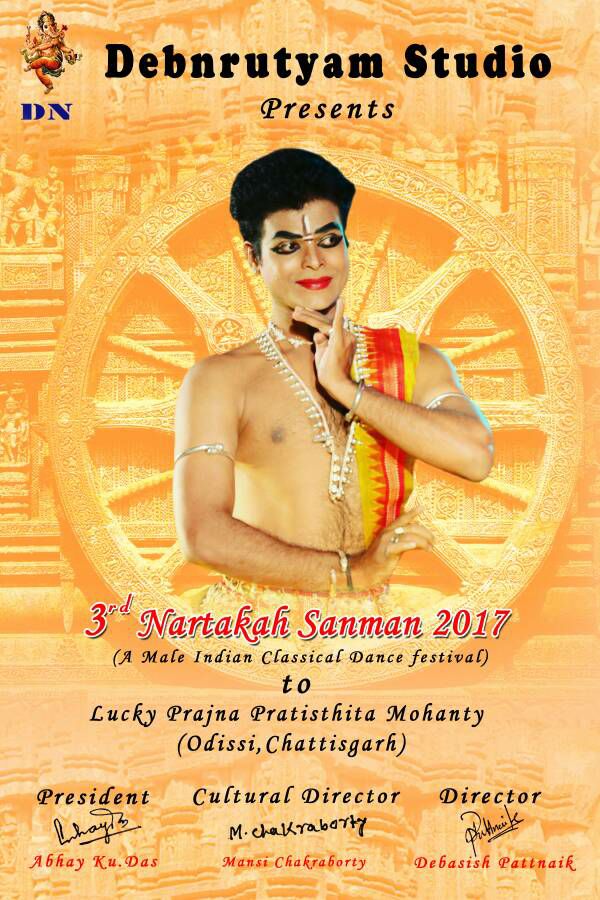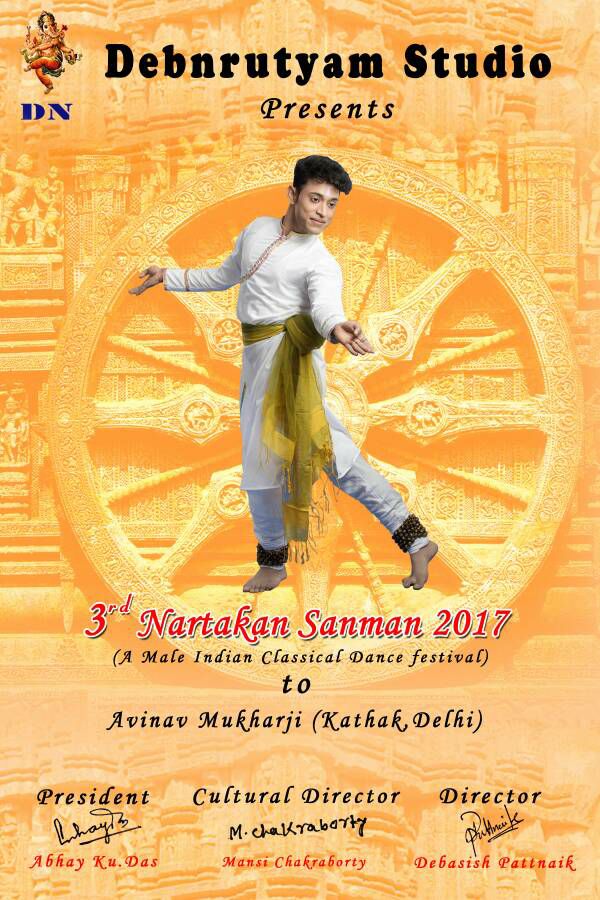 Nartakah Award 2017
Alex Rapheal Bharatnatyam
Banglore
Alex Rapheal an Bharatnatyam exponent with 19 years of dancing experience with supporting art forms like kuchipudi, mohiniyattam,ottam thullal n many more. He has more than 6 yrs of teaching experience . But Alex has chosen Bharatnatyam as his major performing Indian Classical Dance form and very dedicatedly working in delivering this dance form in various important platforms. His exclusite effort towards this dance form is highly admirable. Alex has performed in various platforms like Navaneetham Indian classical dance festival ,Natyanjali dance festival, Sai Nrithyotsava etc. He received Natya Mayuram Award by Nrithyathi Kalakshethram.
NARTAKAH Award 2017
Lucky prajna pratisthita Mohanty
Odissi Chattisgarh
Lucky mohanty a dancer, choreographer ,trainer currently deploid in Indian culture dept. Of Chattisgarh as a Artist -coordinator .lucky started odissi in Kala vikash Kendra under guidance of padmashree Kum Kum Mohanty. lucky is a A Grade artist of Doordarshan Kendra,India.
He has performed accross the globe like USA,Switzerland,Argentina so on.
Nartakah Award 2017
Avinav mukharji kathak, Delhi
Abhinav mukharji is a Delhi based danseur who has had an extensive training in Indian classical dance from kathak under the tutelage sangeet natak academy awardee smt. Geetajali lal for 14 long years avinav is a graded doordarshan artist and recipient of various scholarship from c.c.r.t sahitya kala parishad and kathak kendra new Delhi with his sheer passion and using the strength of his training he has performed extensively nationally and internationally. Avinav also had the opportunity to collaborate and work under renowned artists and gurus from allover world such as guru geetanjli lal , Mr. Caracalla Mr.Fernando aguilera ( I f b c)from Russia ms.Sharon lowen,
---