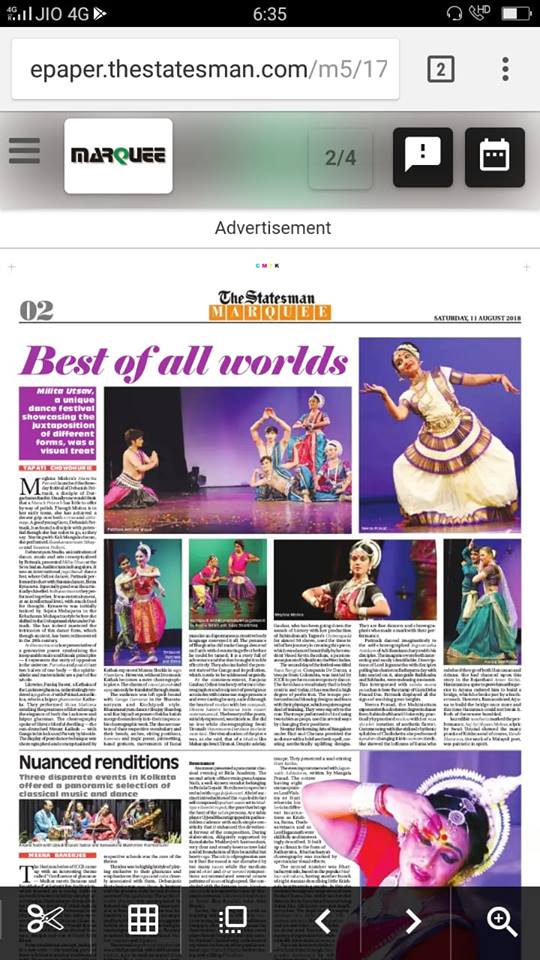 Wonderful review in The Statesman by one of the Senior dance critics Smt. Tapati Chowdhurie. The review is about the 3 days Dance Festival organized by Guru Sri Debasish Pattnaik in Bangalore at Seva Sadan Auditorium Malleswaram, on 20th july Mancha Pravesha of his student Meghna Mishra followed by 21st July Milita Utsav then on 22nd Rasa Rangini.
Thanks to Tapati ji, so beautifully and precisely you have mentioned everything.
One again we are blessed with the wonderful review.
Studio