Guru Deba Prasad Das' style of Odissi is known for its pristine qualities and immaculate compositions. His
fascination for exploring and deriving inspiration from tribal and folk dance movements gave the style a special vigour and verve – the hallmark of the Deba Prasad Style. Bansi Bilas brings together three followers of this style Smt. Sangeeta Dash, Smt. Leena Mohanty and Sri Debasish Pattnaik to present some rare compositions of the Guru and his disciples in Pratibimba … a reflection
An Odissi Dance offering on
30th November 2017
At Sevasadan, Malleswaram, Bangalore.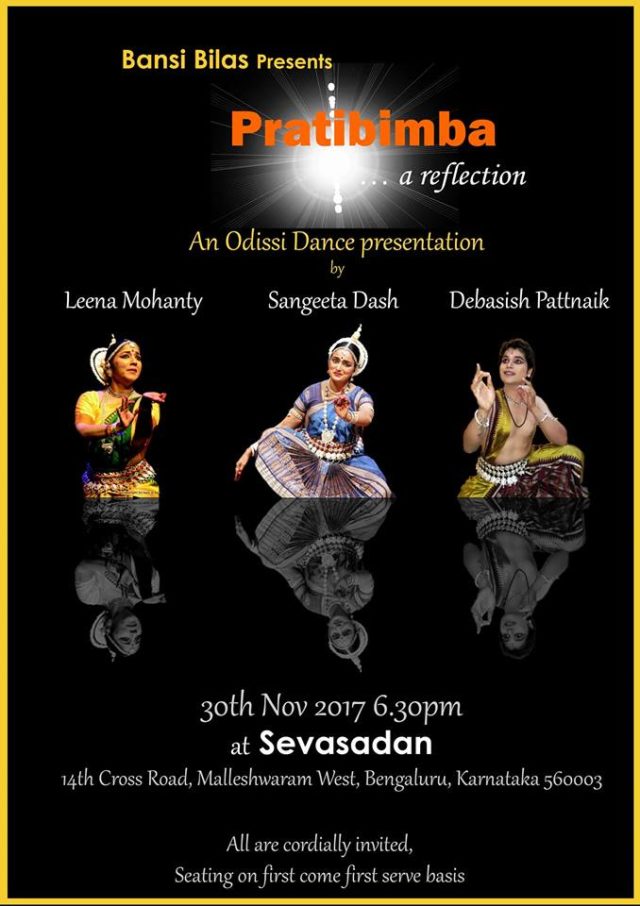 Studio