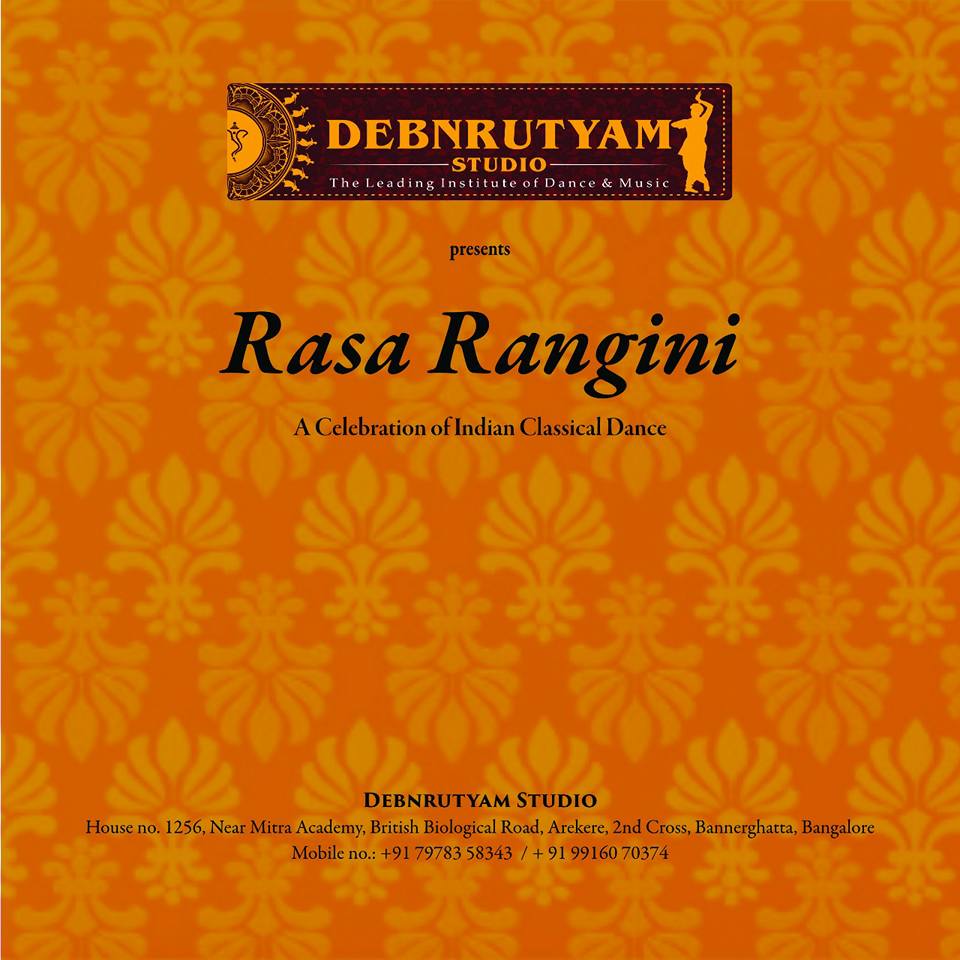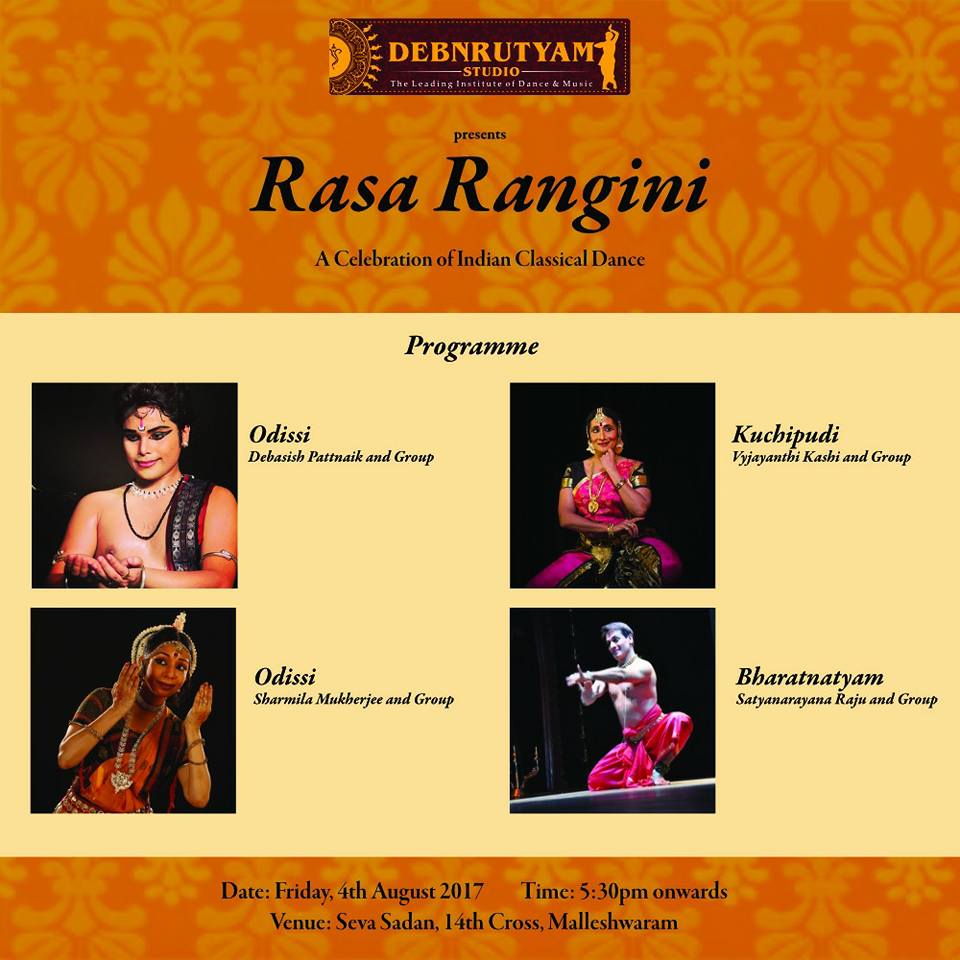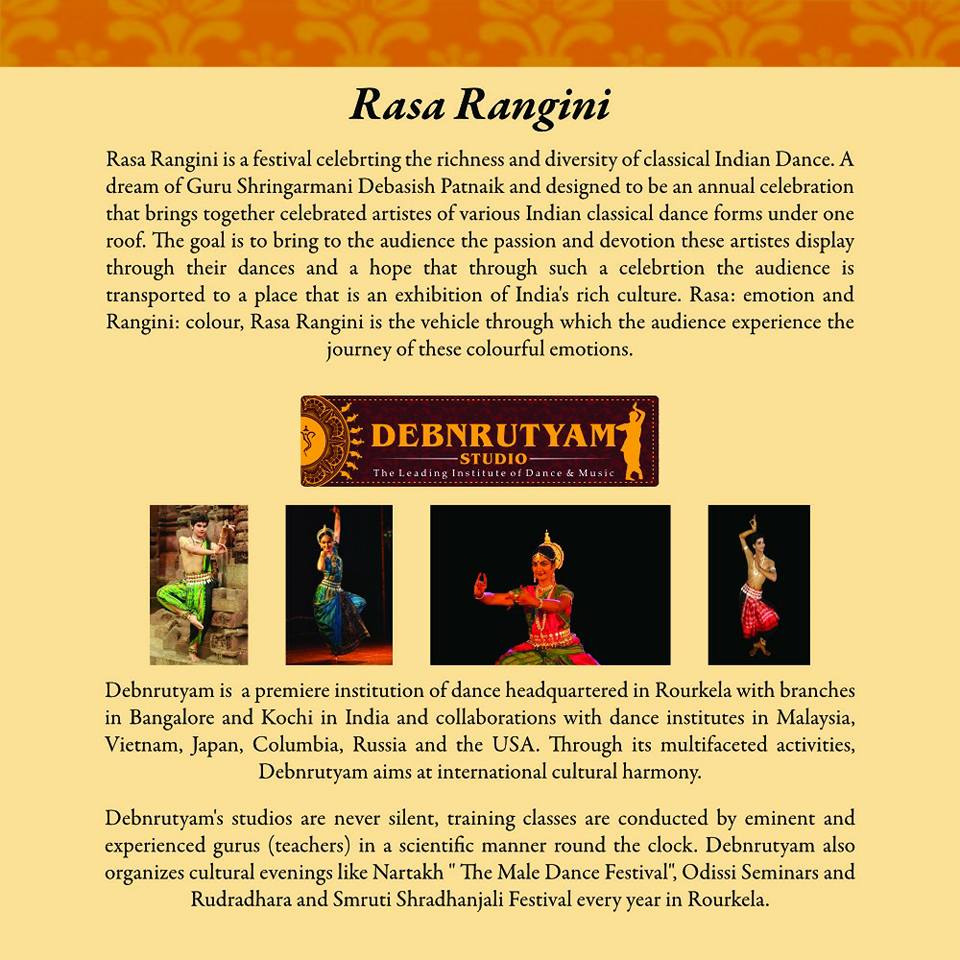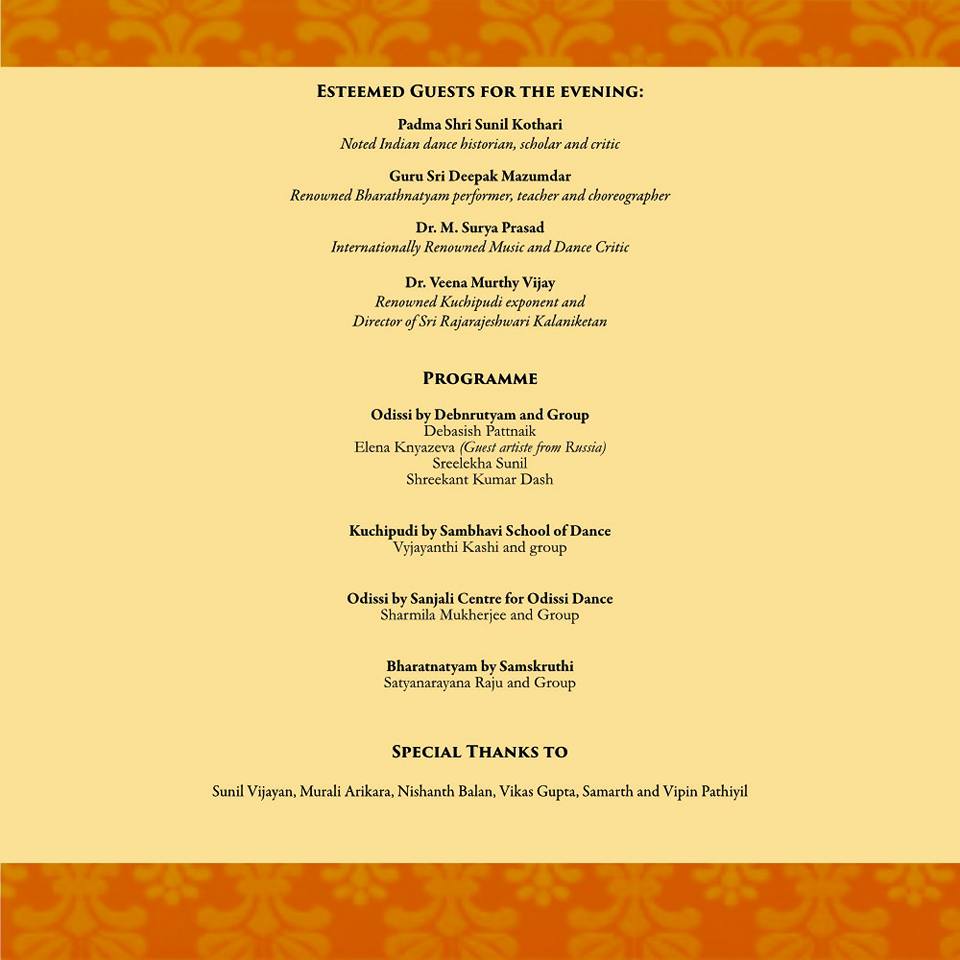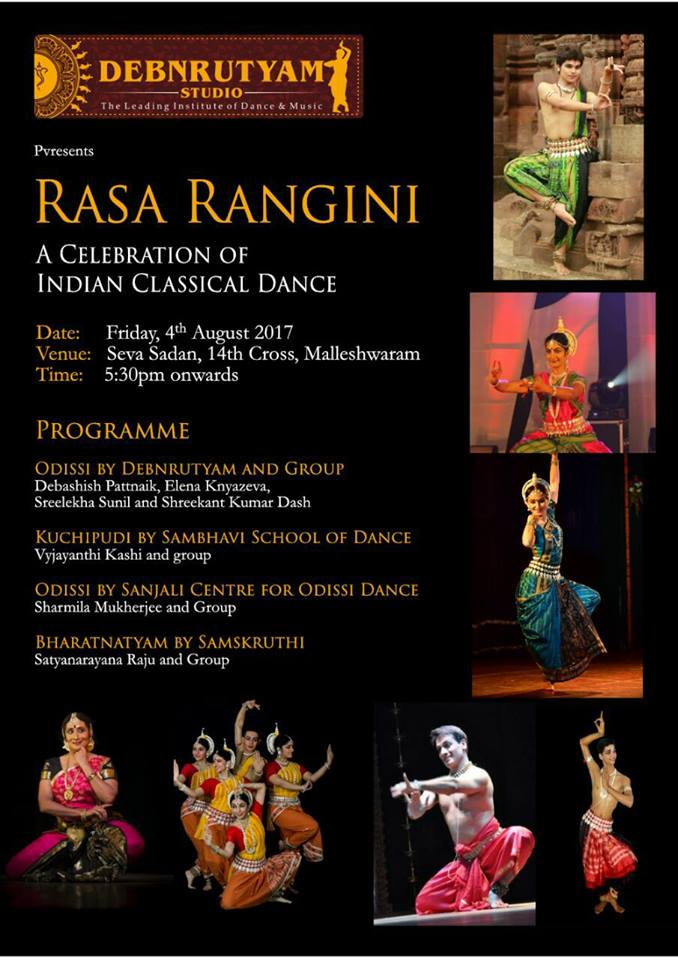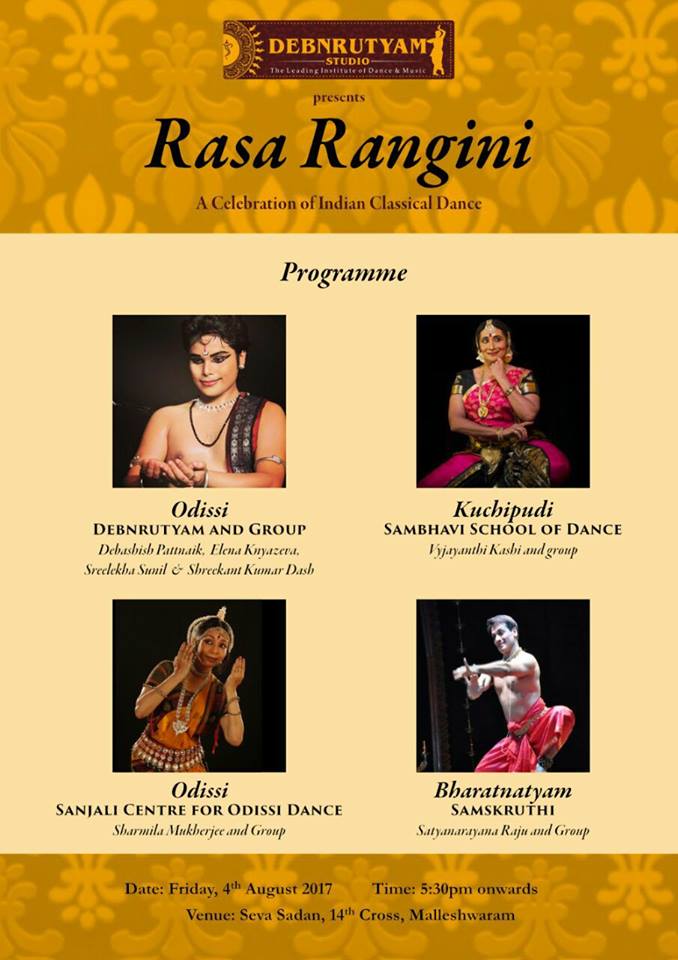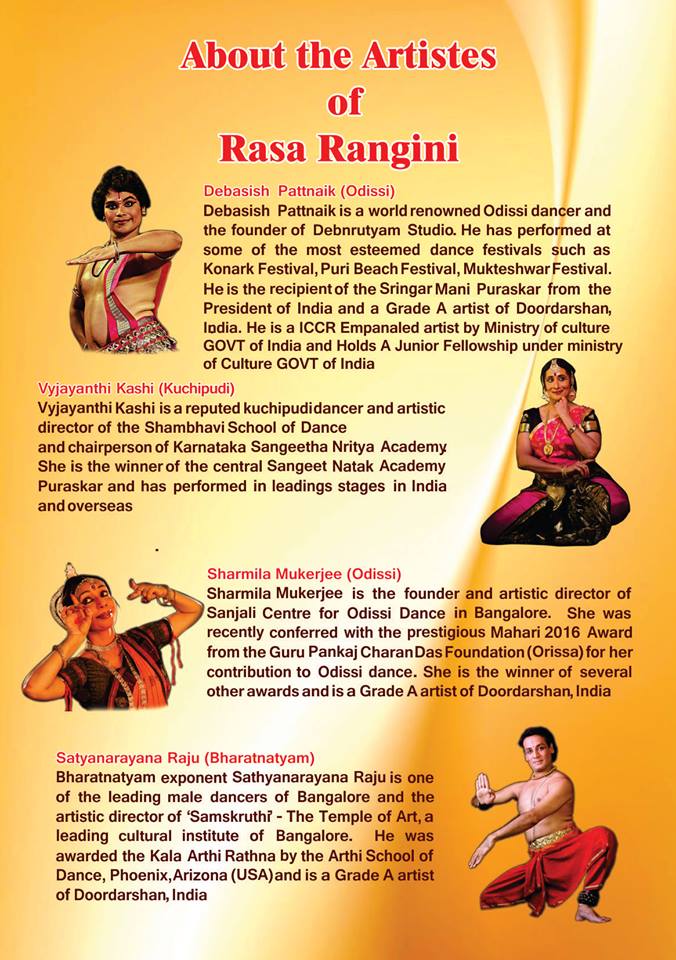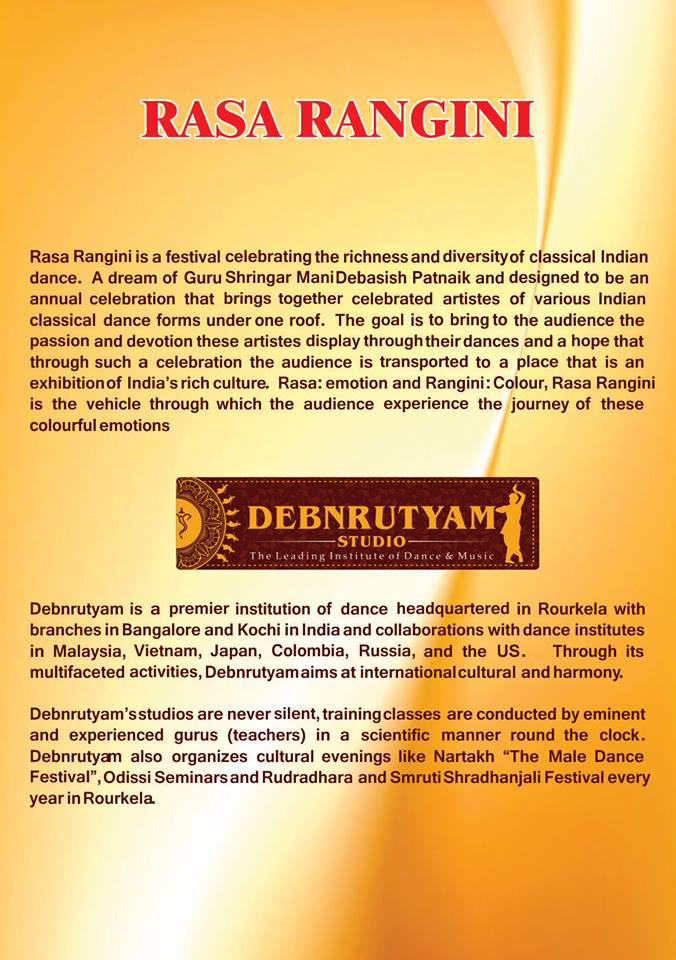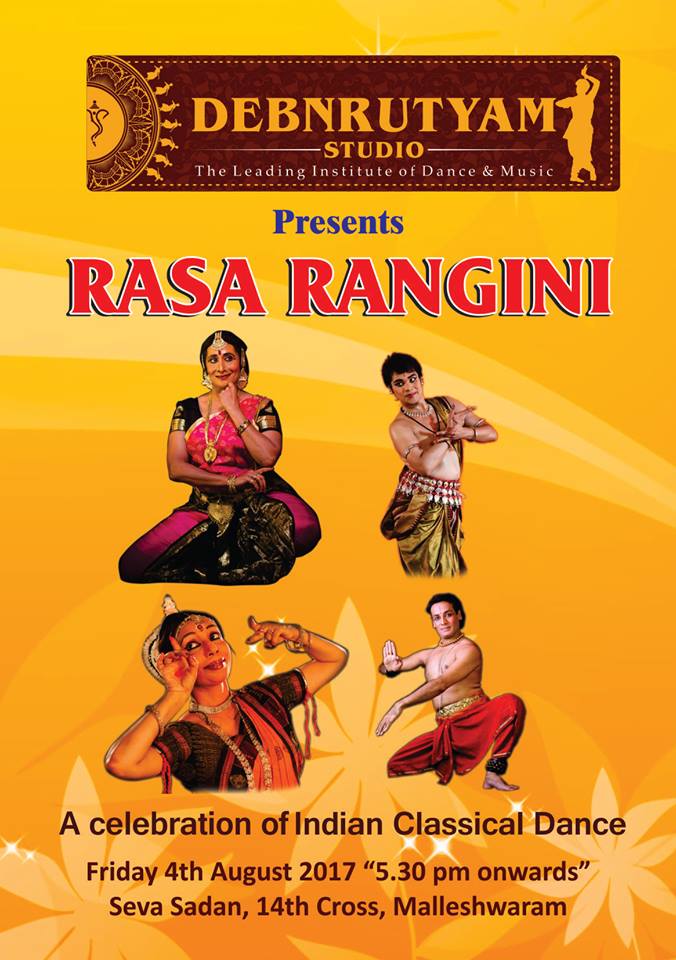 RASA RANGINI
A Celebration of Indian Classical Dance.
Rasa Rangini is a festival celebrating the richness and diversity of Indian Classical Dance. A dream of Guru Shringaramani Debasish Pattnaikand designed to be an annual celebration that brings together celebrated artists of various Indian classical dance forms under one roof. The goal is to bring to the audience the passion and devotion these artists display through their dances and a hope that through such a celebration the audience is transported to a place that is an exhibition of Indias Rich Culture.
Rasa: Emotion & Rangini: colour, so as a whole Rasa Rangini is the vehicle through which the audience experience the journey of this colorful emotions.
Programme Details:
Friday 4th August 2017
5.30 pm Onwards,
Seva Sadan,14th Cross, Malleswaram, Bangalore.
Special Attraction:
Odissi: Debasish Pattnaik & Group.
Kuchipudi: Vyjayanthi Kashi & Group.
Odissi: Sharmila Mukharjee & Group.
Bharatnatyam: Satyanarayan Raju & Group.
The Team:
Artistic Director: Sreelekha Sunil
Admin Co-ordinator: Abinash Mishra
Web Designer: Shreekant Kumar Dash
Director: Debasish Pattnaik
Artist Dancers: Sreelekha Sunil Elena Knyazeva Shreekant Kumar Dash
Debasish Debnrutyam Debasish Dev Pattnaik
Sathyanarayana Raju Renuka Vijaykumar Guru Vijay Shanker Prateeksha Kashi Vyjayanthi Kashi Sharmila Mukerjee
Supporters: Abinash Mishra Samarth Sam  Deepak Mazumdar Sunil Kothari
Studio